2022 High Country HEC7x16-IF - 1074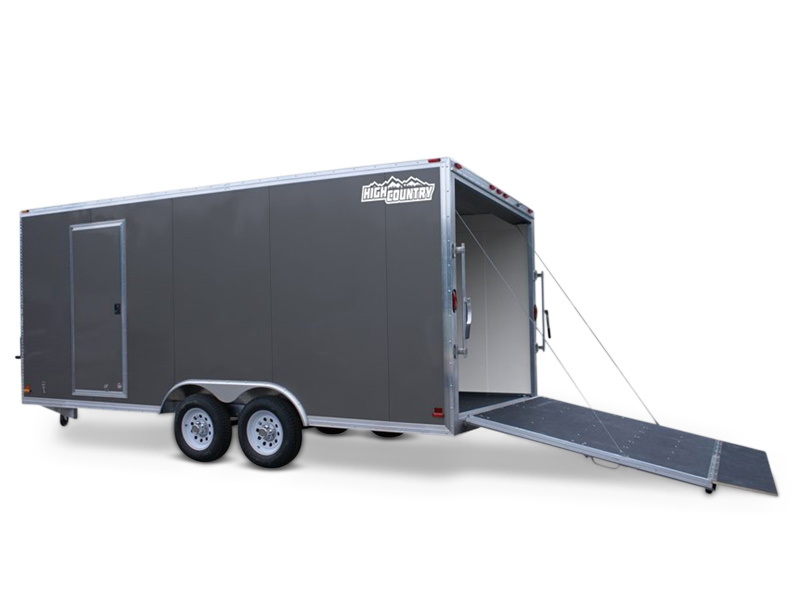 Our Price
$9,865
MSRP $10,852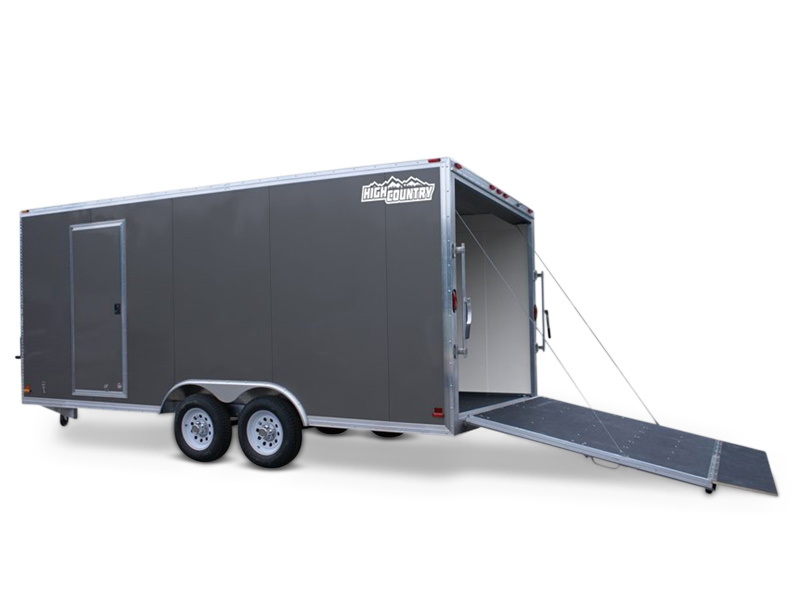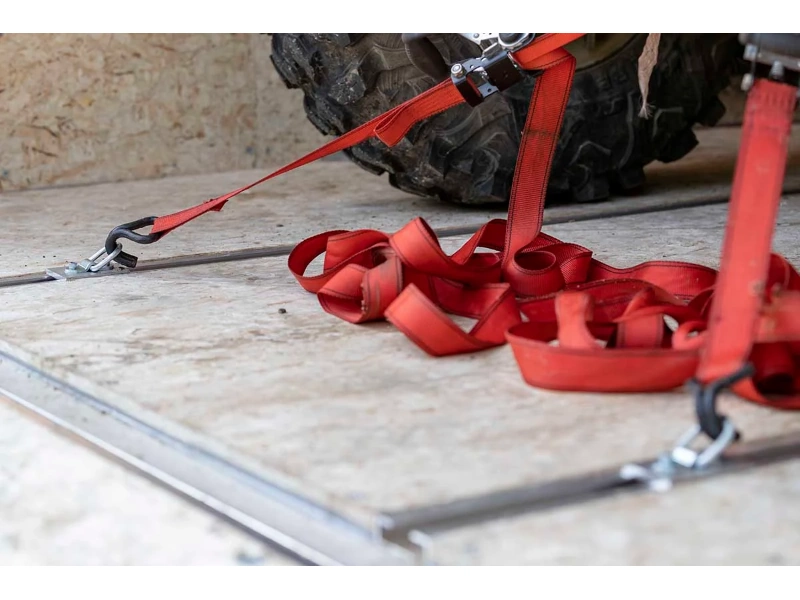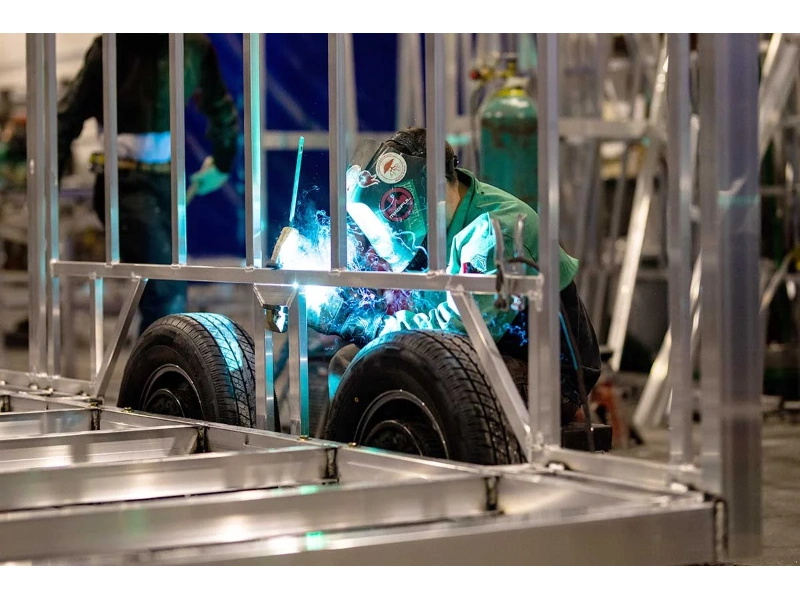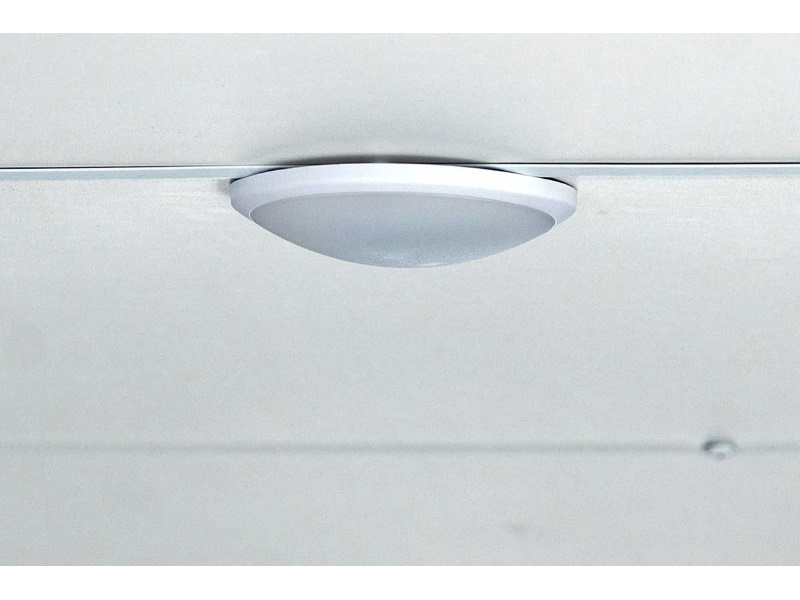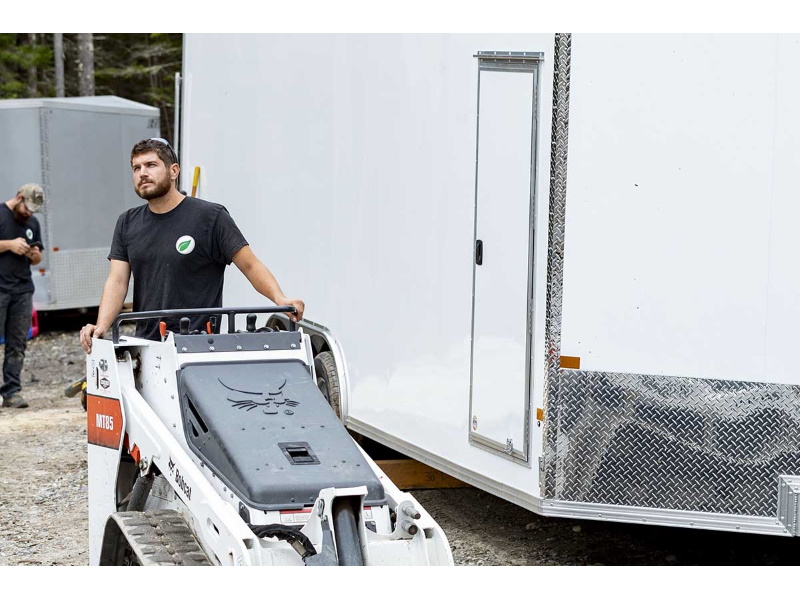 Description
2022 High Country HEC7x16-IF
Moisture resistant decking, dome lights for easy use, better fuel economy: this cargo trailer gets you where you need to go.
Features may include:
All Aluminum Construction
Lighten your load without sacrificing strength in our all-aluminum construction. Enjoy your long-term investment without rust.
Water Resistant Decking
Change out your decking because it got wet isn't convenient. Our water-resistant decking provides long-term benefits.
Interior LED Lighting
Why stumble around in the dark? Our interior LED lights make it easy for you to find your way around, providing lots of light to see by.
Double Barn Doors
Instead of wasting space on a ramp, our double barn doors give you superior access to your High Country trailer.
Side Access Door
Why climb over things to get to what you want? A side access door make fueling, tie-down and tool access a simple process.
Roof Vent
It's difficult to go when there are trapped fumes inside the trailer - improve airflow without opening all the doors.
24" Stonegaurd
Protect your trailer from what the road throws at you with Stoneguard protection, a tough diamond plate steel trim panel.
---
Info
---
Specifications
---